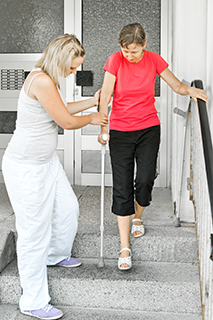 About MDOT
MDOT is run by Margaret Donoghue, registered occupational therapist with AHPRA (Australian Health Practitioner Registration Agency). Margaret completed her degree in occupational therapy ion 1994 at La Trobe university, Since graduating, Margaret has worked in in-patient rehabilitation, community mental health and occupational rehabilitation. Margaret established her own occupational therapy private practice in 2000 and has been providing occupational therapy services to a wide variety of clients in the home and workplace since this time.
As a registered occupational therapist, Margaret maintains a strong commitment to her continuing professional development, and regularly attends professional development workshops and study to remain at the forefront of occupational therapy practice. Margaret has also completed post-graduate studies in Occupational Health and Safety and Ergonomics.
Margaret is passionate about providing individually tailored  occupational therapy solutions to maximise the day-today functional abilities and safety of her clients both in their home or workplace.